Focus on petrochemicals
Focus on petrochemicals
Responsible use of natural resources means not only producing and processing them efficiently but also maximizing their value for society. For crude oil, this translates into finding long-lasting high-tech applications for hydrocarbons rather than burning them as a fuel. Products that are made on the basis of petrochemical products, such as ethylene, propylene, and butadiene, are largely used in our daily life.
It is OMV's ambition to strengthen its European downstream position through a shift to higher-value-added products, such as petrochemical products. This move, in combination with recycling of post-consumer plastics, is an important way to make better use of valuable natural resources.
OMV operates two petrochemical sites – Burghausen (Germany) and Schwechat (Austria) – with a total annual capacity of 2.5 mn t, out of which 80% is olefins. OMV produces olefins, aromatics, and butadiene at its major integrated production sites in Schwechat and Burghausen, as well as a small volume of aromatics and propylene in Petrobrazi (Romania).
Economic development will drive a significant increase in the demand for petrochemical products. Demand for olefins, such as ethylene, propylene, butadiene, and benzene, are expected to increase by 41% by 2028.
OMV's Downstream refining segment can maximize on this opportunity by providing the feedstock for high-quality petrochemical products. Petrochemicals already make up more than 10% of OMV's total refined product sales. OMV mainly produces ethylene and propylene, which are further converted into polyethylene and polypropylene at Borealis, a company in which OMV is a shareholder. By 2025, OMV plans to increase the production of petrochemicals in Europe by 12%, bringing it to 2.8 mn t. Increasing the share of petrochemicals in our product portfolio will reduce its carbon intensity, as the use of petrochemical products does not produce CO2 emissions in contrast to the use of combusted fuel products. In 2019, petrochemicals sales volumes amounted to 2.34 mn t (2018: 2.41 mn t).
In 2019, OMV invested EUR 35 mn (2018: EUR 17 mn) in petrochemical assets. Notably in 2019, we made the decision to invest EUR 64 mn in the construction of an ISO C4 plant. Construction of the new plant began in summer 2019 at the Burghausen refinery, with operations planned to start in September 2020. From this point onward, high-purity isobutene will be produced in Burghausen using a brand-new technology. This will be a highly energy-efficient process, enabling CO2 emissions savings of 20,000 t (based on an annual production of 60,000 t isobutene). Isobutene is part of the C4 hydrocarbons group and is produced from crude oil components by means of thermal cracking. The isobutene produced will complement the current OMV product portfolio and will be used for manufacturing glues, grease, and other chemicals, such as antioxidants, as well as in the manufacturing of vitamin C.
OMV owns a 36% share in Borealis – a leading provider of polyolefins, which form the basis of many valuable plastic applications. The partnership between OMV and Borealis for the petrochemical integration of OMV refineries goes back as far as 1998. We share an industrial site in Schwechat (Austria), which is one of the largest integrated plastics production sites in Europe. The OMV Schwechat refinery operates integrated petrochemical production facilities and supplies Borealis with petrochemical feedstock. OMV produces mainly ethylene and propylene, which are further converted into polyethylene and polypropylene at Borealis. Thus, Borealis constitutes an important part of the OMV value chain. Since 2016, Borealis has acquired two recycling plants in Germany and Austria, thus incorporating recycling capabilities into its business activities. Through the exploration of synergies, OMV supports plastics collection and recycling activities.
Oil as a raw material: premium materials and components for important petrochemical products used in everyday life
Use of petrochemicals
Transportation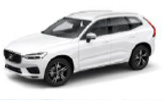 Automotive, aerospace, rail, marine, lightweight
Health care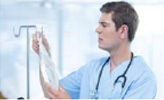 Hearing aids, prosthetics, plastic pill capsules
Energy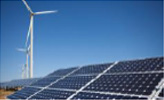 Efficient insulation, renewable energy
Construction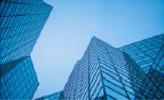 Piping and cabling, insulation
Electronics
Efficiency, lightweight, fire safety, electrical and mechanical resistance
Packaging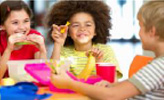 The lightest packaging material, food, conservation and preservation, convenient and innovative, safe and hygienic